Creating Manual Snapshots
Veeam Backup for Microsoft Azure allows you to take manual snapshots of Microsoft Azure VMs that are added to your backup policies
Manual snapshots exist as standalone versions of a VM captured at a point in time. Veeam Backup for Microsoft Azure does not apply a retention policy to manual snapshots and saves each snapshot to the Microsoft Azure resource group of the source VM.
To take a manual snapshot of a Microsoft Azure VM, do the following:
In the inventory pane, in the

Monitoring

section, click

Instances

.

Select Microsoft Azure VMs.
Veeam Backup for Microsoft Azure shows all Microsoft Azure VMs that you added to your backup policies.
Use the search field at the top to find records you need.
Click

Take Snapshot Now

.

Open the

Sessions

page to view the progress of creating a snapshot.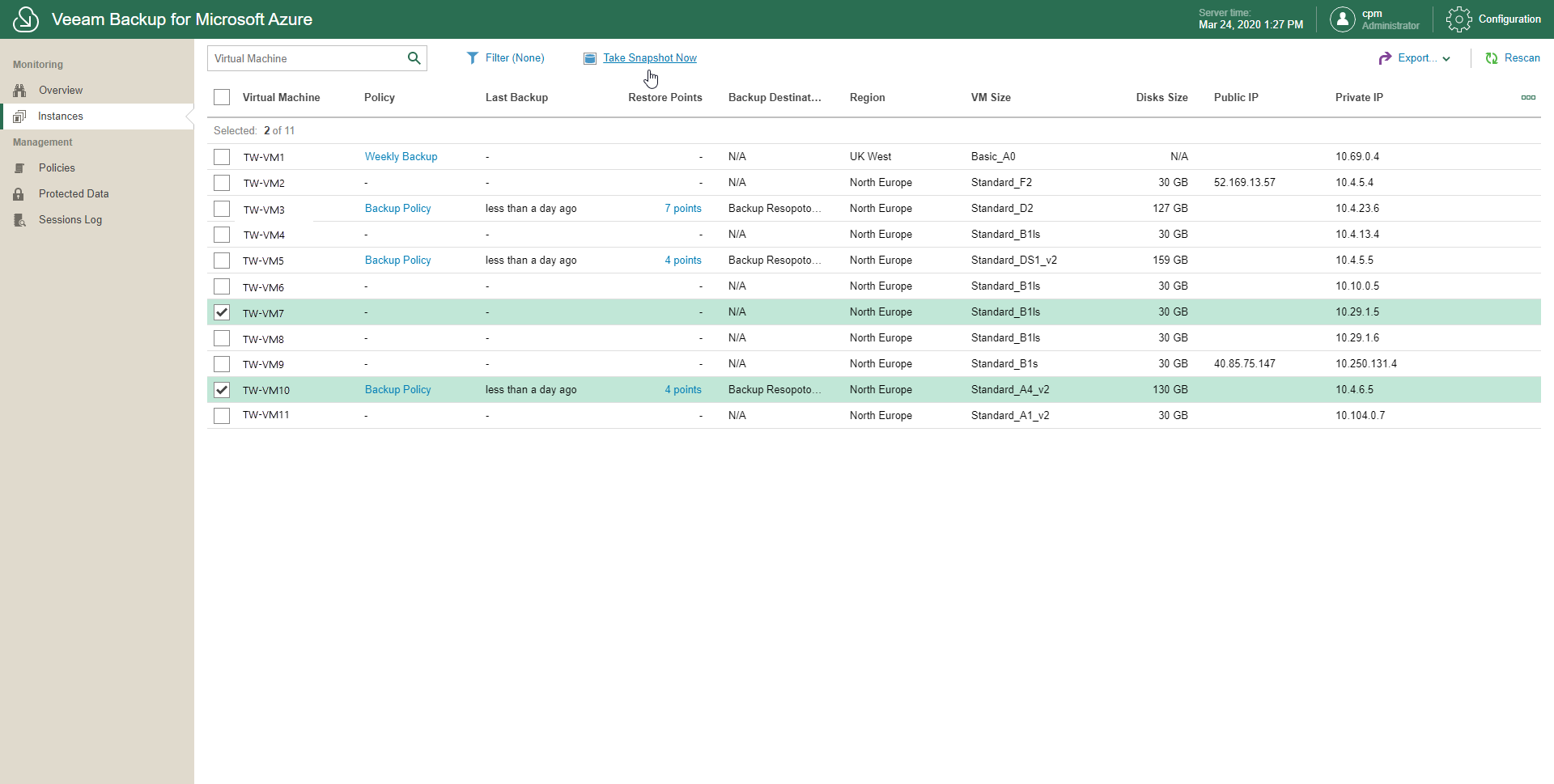 Related Topics