Report Output
In the Summary pie charts will show the following information:
The

Virtual Machines Overview

chart will display total number of VMs with potential issues and total number of VMs ready for backup.

The

Potential Issues

chart will display the number of VMs with Application-Aware Image Processing, Datastore Free Space, Virtual Disks, VMware CBT and Configuration issues described in the

Summary

section.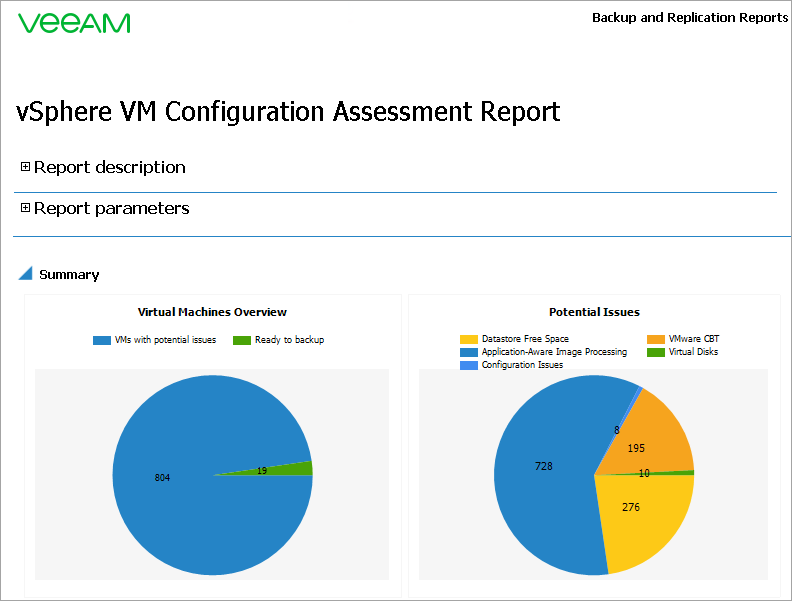 The details table will provide details and recommendations for each VM issue.