Report Output
The report will provide information on Full VM Restore and Guest Files restores for the specified users. The Summary doughnut chart will display total number of restore operations performed by each user during the past week. The Restore Statistics chart shows the number of Full VM Restore and Guest Files restores performed on week days.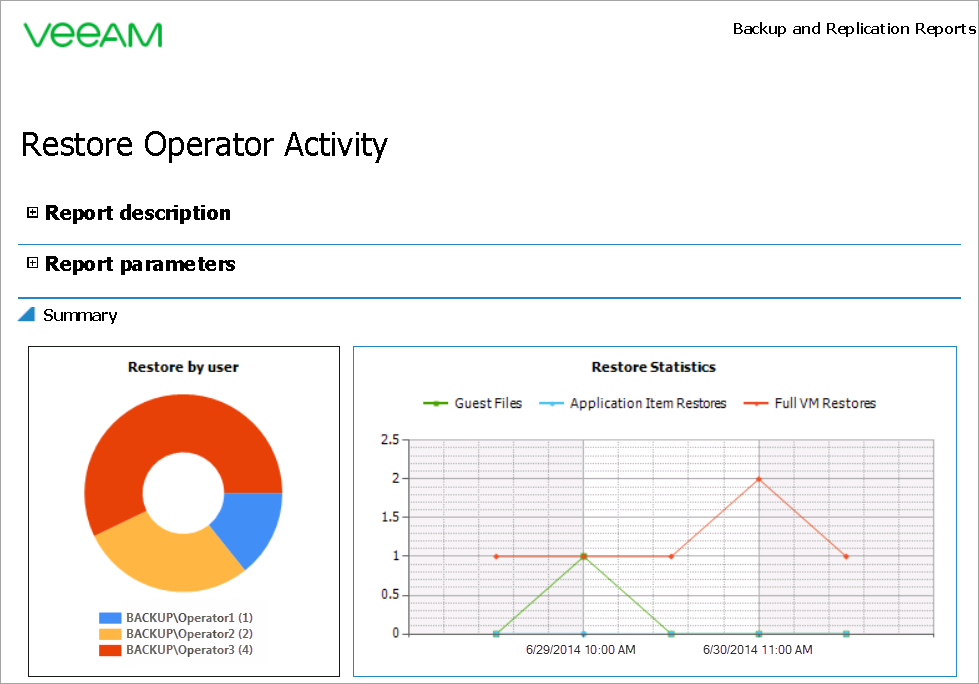 In this example, the report shows that during the week Operator1 performed 1 restore, Operator2 — 2 restores, and Operator3 — 4 restores.
The details table will provide information on names of restored VMs and files, restore points to which the VMs and files were restored, restore destination paths, date and time when restore operations were performed and statuses of the completed restore operations.