Using Cloud Repositories
After you have set up the Veeam Cloud Connect infrastructure, you can proceed to performing data protection and disaster recovery tasks using the cloud repository.
You can perform the following tasks with the cloud repository in Veeam Backup & Replication:
Note
If you create Veeam Agent backups in the cloud repository, you can also restore data from such backups using Veeam Recovery Media. To learn more, see the Restoring from Veeam Recovery Media sections in the following guides:
Backups created on the cloud repository are displayed under the Backups > Cloud node in the inventory pane of the Home view.
Backups created by Veeam Agent operating in the standalone mode are displayed under the Agents node in the working area of the Backups > Cloud node.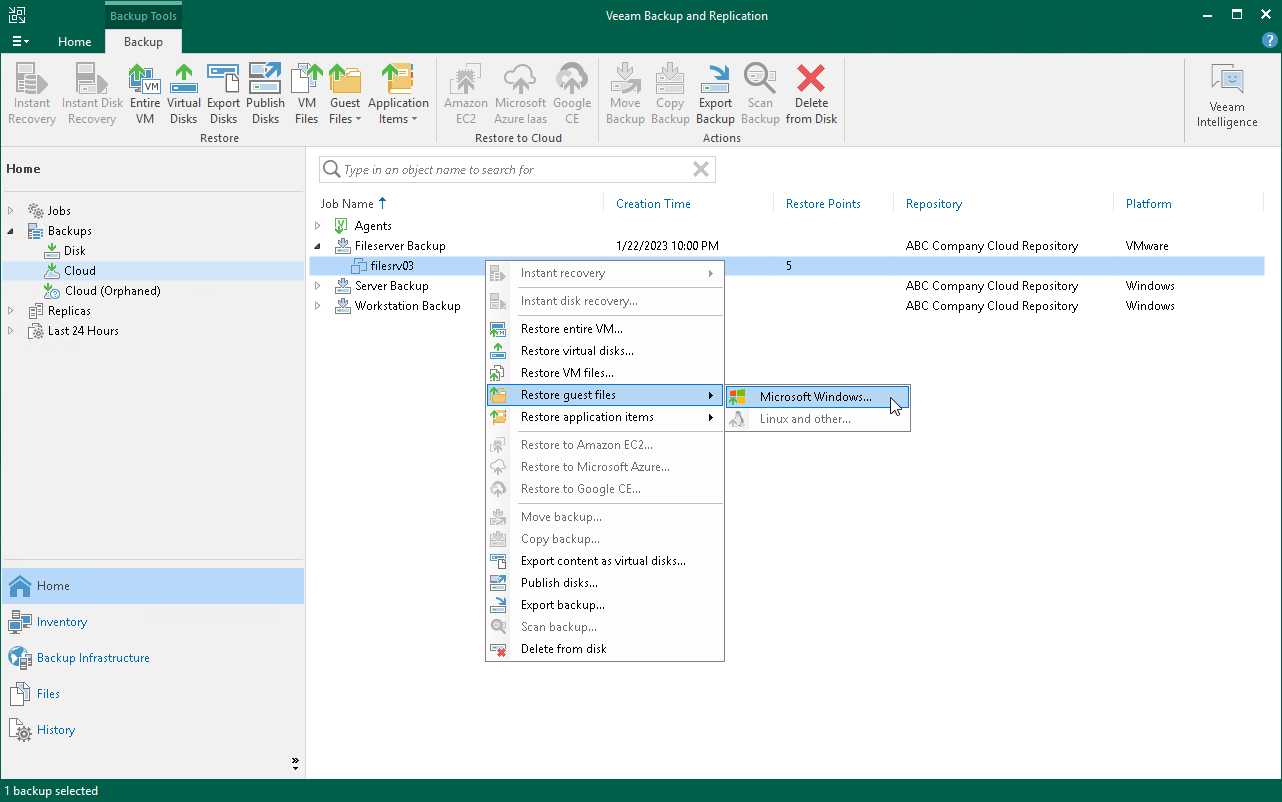 Related Concepts