To receive notifications about virtual lab requests created by users who need to perform universal application item-level restore:
In the

Lab requests

section, select the

Send lab request notifications

check box.

Specify the addresses of the e-mail notification sender and recipient(s); to enter multiple recipient addresses, use a comma.  Specify the subject of the e-mail message
Select request statuses to be reported. To send a sample notification, click

Test

.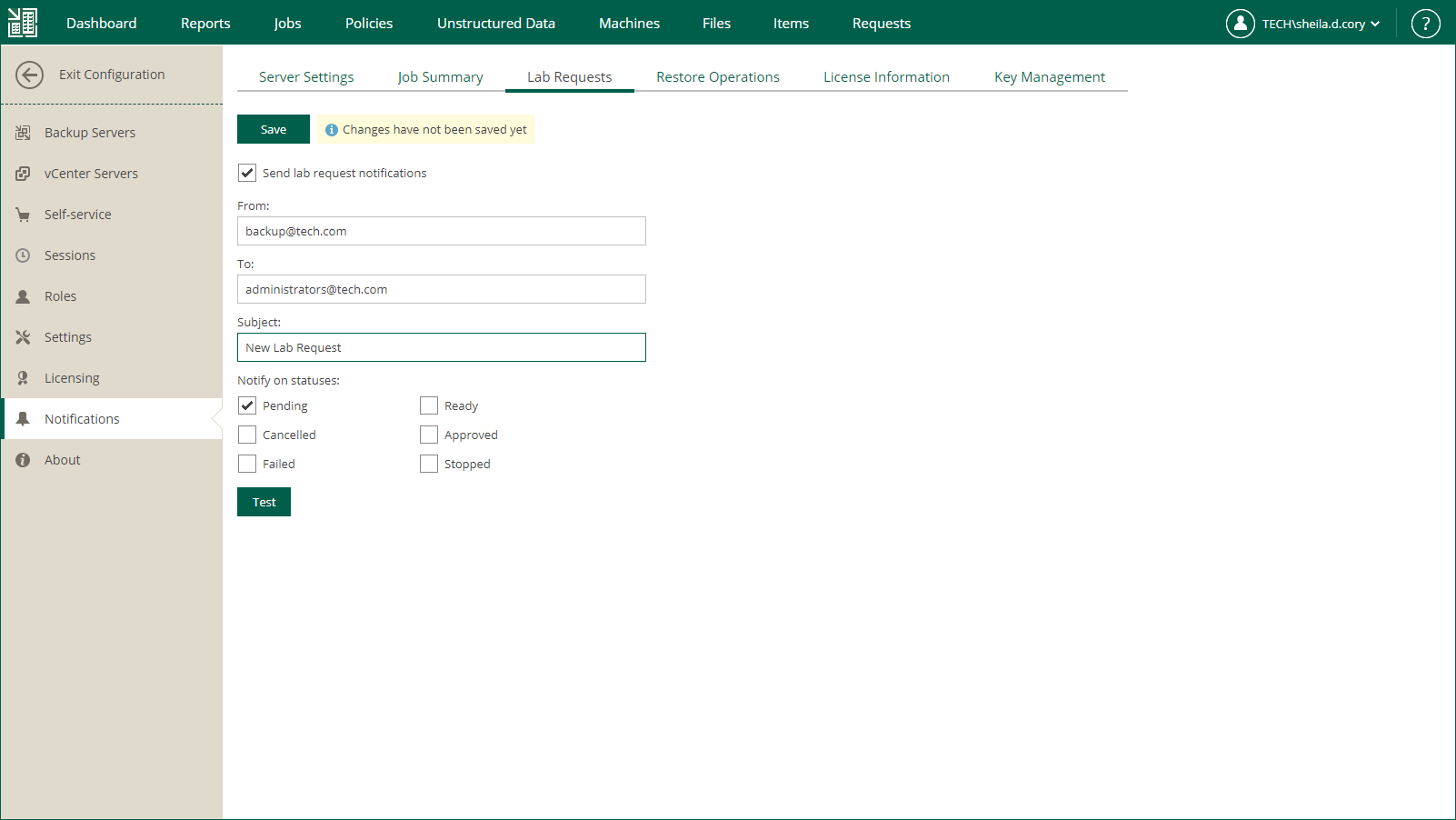 For more information about universal application item-level restore, refer to the corresponding User Guide at https://www.veeam.com/documentation-guides-datasheets.html
Related Topic
Working with Virtual Lab Requests