After you add an external repository to the backup infrastructure, the following nodes become available in the Home view, under the Backups node:
External

. Under this node, you can find all the backups that are not encrypted or were decrypted explicitly by providing a password at the

Specify Cloud Storage Details

step.

External (Encrypted)

. This node contains encrypted backups only.
To decrypt such backups, select a backup job and click Specify Password on the ribbon menu. After that, provide a password and click OK.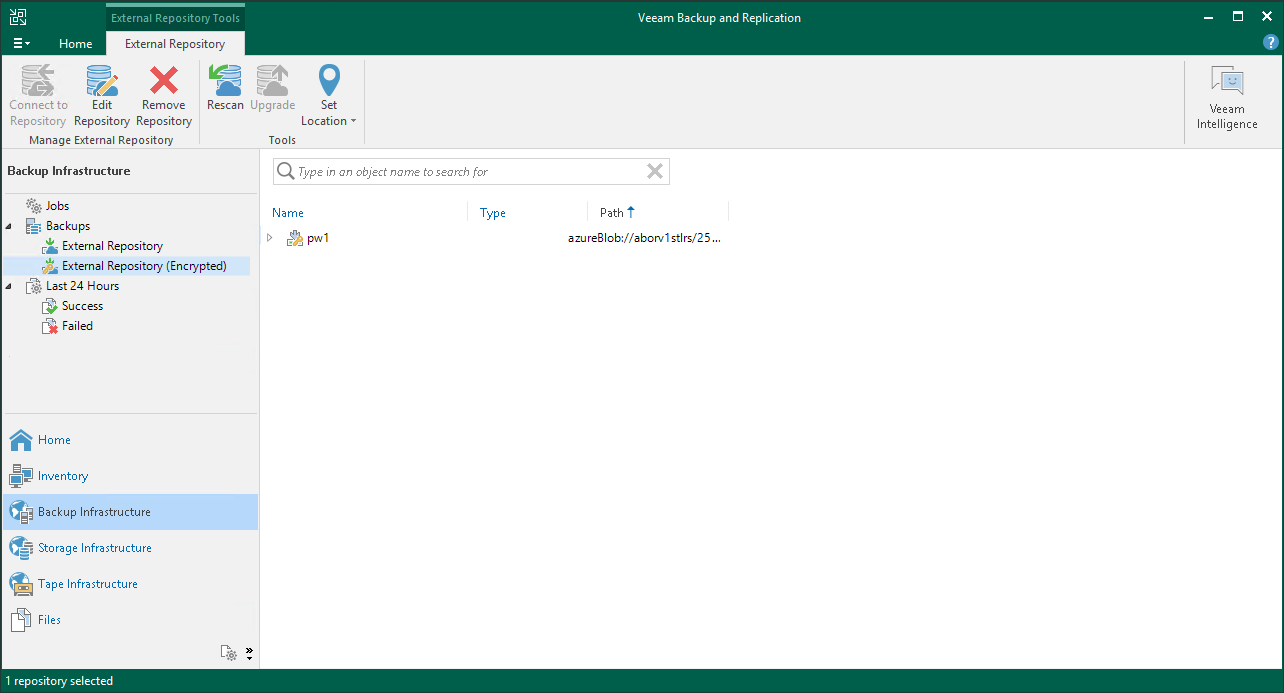 Related Topics