Removing Individual Cloud-Native Snapshots Created Manually
If you want to remove only specific cloud-native snapshots created manually, complete the following steps:
In the main menu on the left, click

Protected Data

.

Find the EC2 instance whose cloud-native snapshots you want to remove.
You can use the search field to find the EC2 instance by name.
On the right of the necessary EC2 instance, in the

Restore Points

column, click the link with the number of created restore points.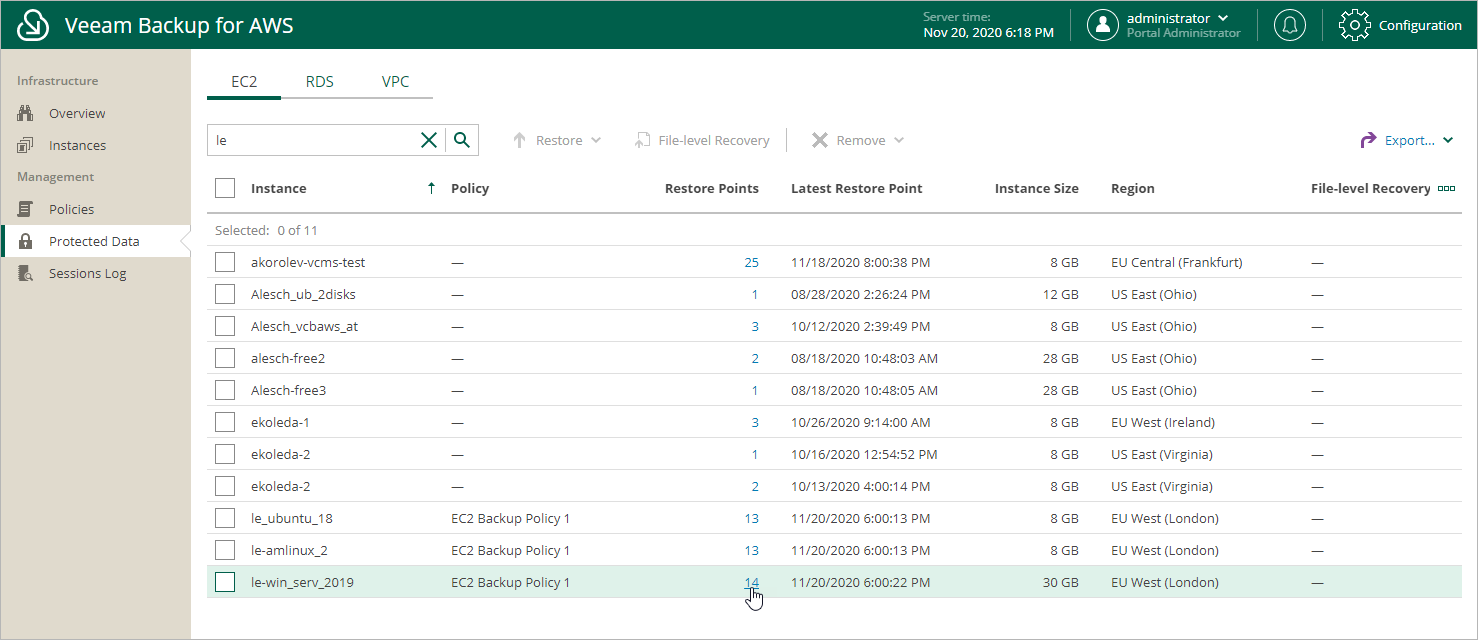 In the

Available Restore Points

window, find a cloud-native snapshot that you want to remove and click

Remove

.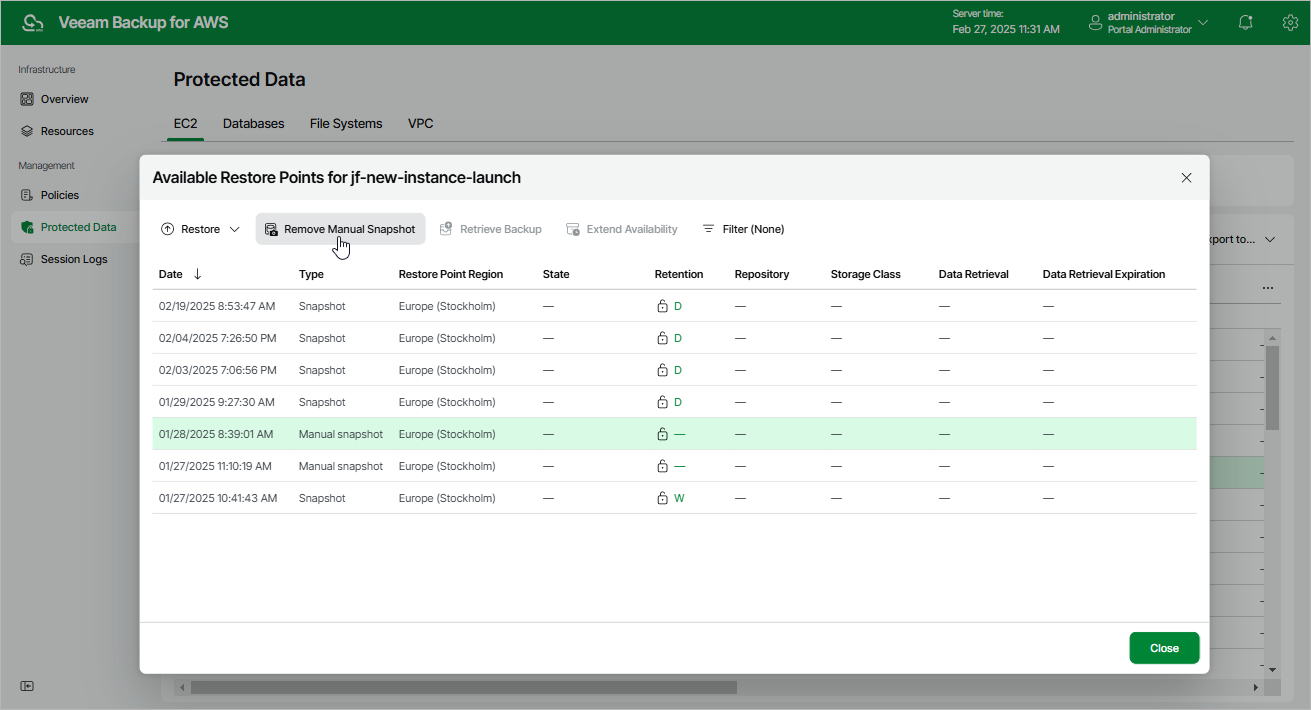 Related Topics