Step 3.4 Enable Application-Aware Processing
For Windows EC2 instances running VSS-aware applications, you can enable application-aware processing to create transactionally consistent backups. The transactionally consistent backup guarantees proper recovery of applications on EC2 instances without data loss.
To enable application-aware processing, in the Application Processing section of the Sources step of the wizard, set the Enable application aware snapshots toggle to On.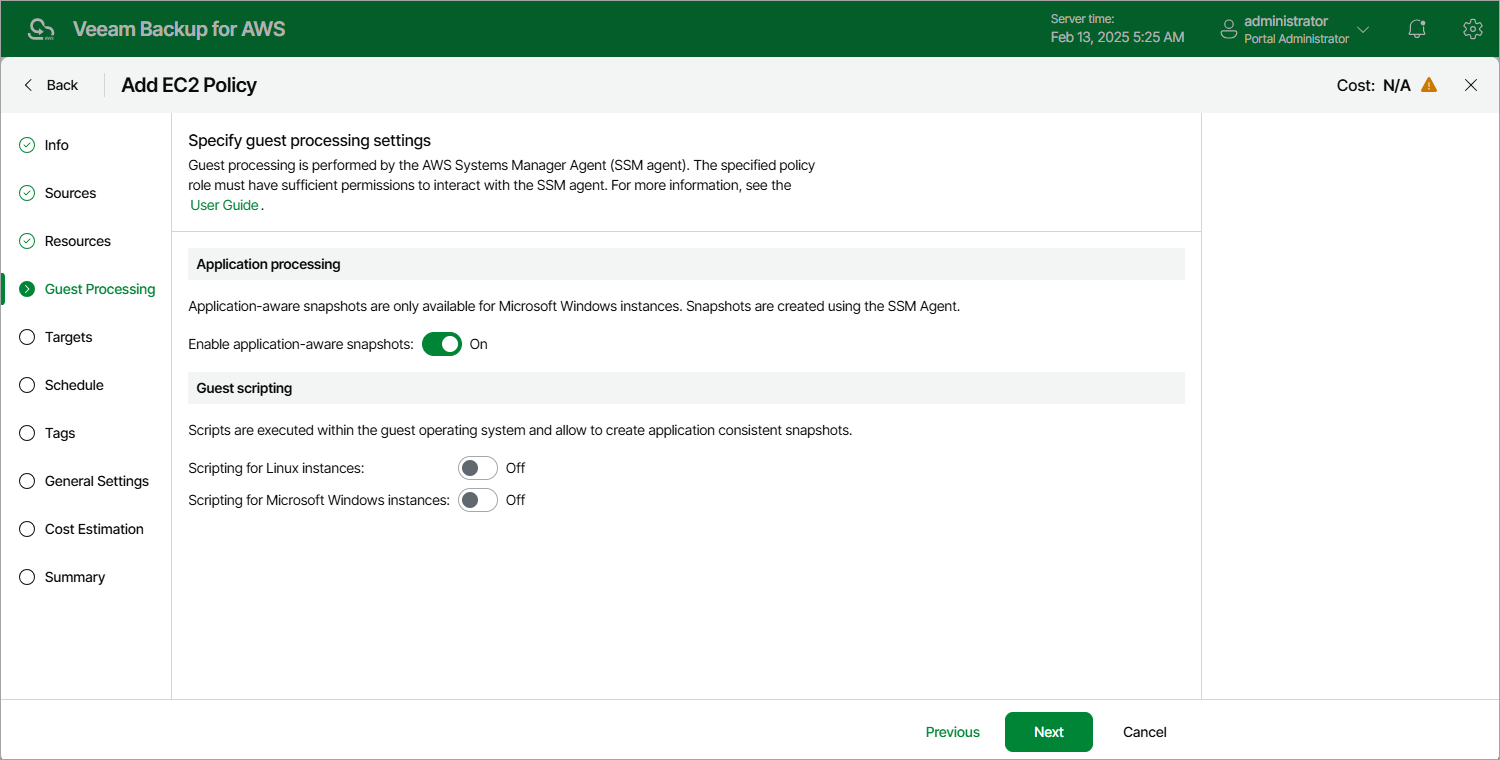 Related Topics