Editing Backup Policy Settings
You can edit backup policies created in Veeam Backup for AWS. For example, you may want to add some EC2 instances to a backup policy, change a backup policy description and so on.
To edit backup policy settings:
In the main menu on the left, click

Policies

.

Select the check box next to the backup policy whose settings you want to edit.
You can use the search field to find the necessary backup policy by name or use filters to limit the list of displayed backup policies.
At the top of the backup policies list, click

Edit

.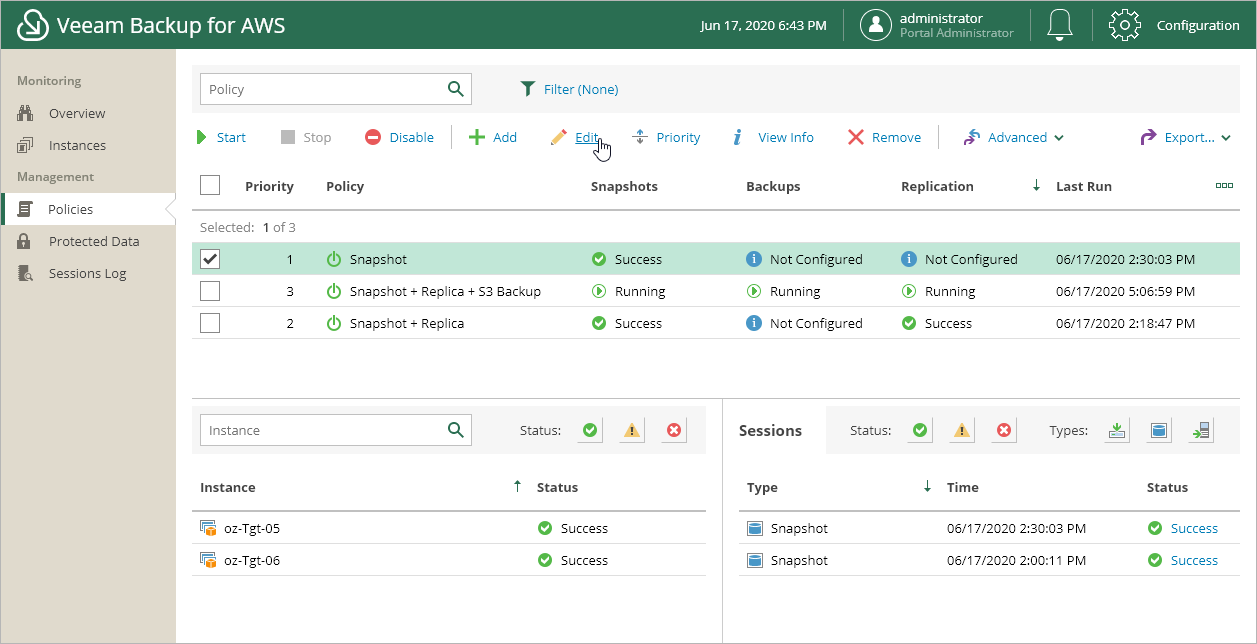 Edit backup policy settings as described in

Creating Backup Policies

.