Step 6. Specify Encryption Settings
At the Encryption step of the wizard, specify whether EBS volumes of restored EC2 instances must be encrypted with AWS Key Management Service (AWS KMS) customer master keys (CMKs).
If you do not want to encrypt EBS volumes or keep existing EBS volume encryption, select the

Use original encryption scheme

option.
To encrypt EBS volumes or change the CMK for encrypted EBS volumes, select the

Volumes will be restored as encrypted volumes

option, and then select the necessary CMK from the

Encryption key

list.
Note that you can encrypt volumes only with the following CMKs:
CMKs that are stored in the AWS region that you specified at the

Region

step of the wizard.

CMKs on which the IAM role or IAM user whose access keys you specified at the

Account

step of the wizard have permissions.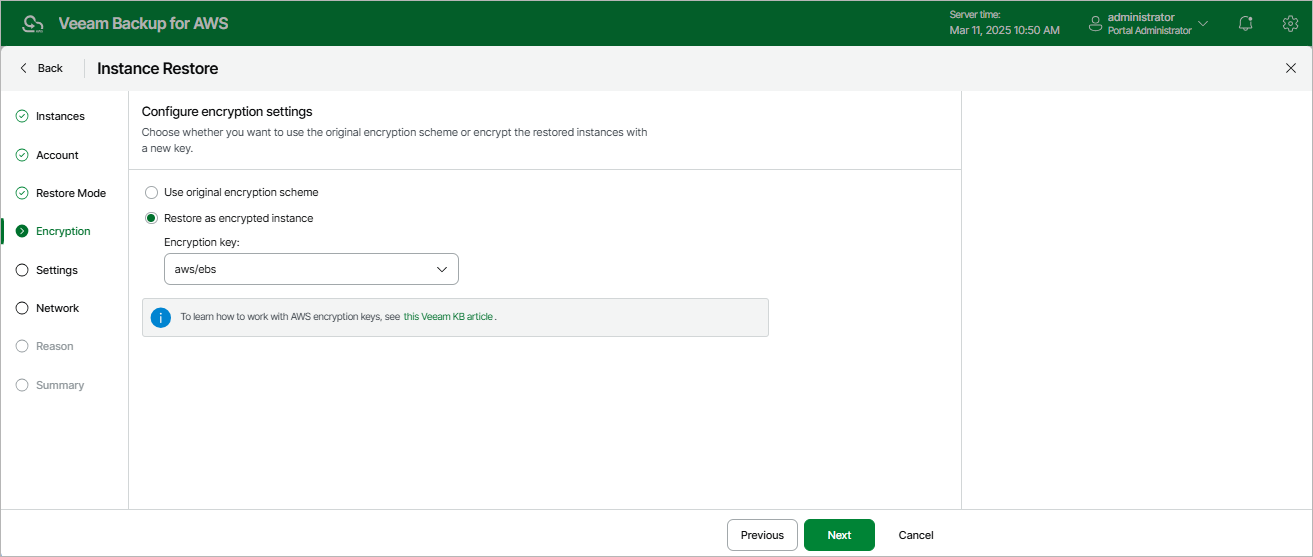 Related Resources